From current events, the COVID-19 pandemic, and a demand that the floral industry has never seen before, the year 2020 was one like no other.
While 2020 brought many challenges — albeit socially distanced, from birthdays and graduations, to "minomonies," Thanksgiving and in December, the much-anticipated holiday season — it also brought plenty of reasons to celebrate.
Here at Albin's and in homes and businesses around the globe, no pandemic can keep the Christmas spirit away.
In 2020, we were honored to once again see our Christmas offerings, including wreaths, garlands, hanging door swag and a few new additions, become a part of countless Christmas and holiday celebrations where they are loved and cherished by those who receive and enjoy them each year.
"Christmas is the holiday where we get to see a finished product go direct from us straight to someone's door, wall, Instagram, Facebook, etc. It's our one time per year where we get that satisfaction of seeing our products in action", says Erik Hagstrom, Gen Mgr. 
Although we know the number is many, it would be impossible to measure exactly how many people experienced the beauty of our Christmas products up close last year, but we do know that last year brought one of the largest Christmas seasons ever here at Albin Hagstrom & Son.
Here's a quick look behind the scenes at a few of our numbers from the season.
This season, over 3,000 handcrafted Albin's wreaths, made with Magnolia, Leyland cypress, arborvitae and many other holiday season greens, were shipped around the world for others to enjoy. If they were all lined up, the line would stretch nearly 5,000 feet long — almost a mile!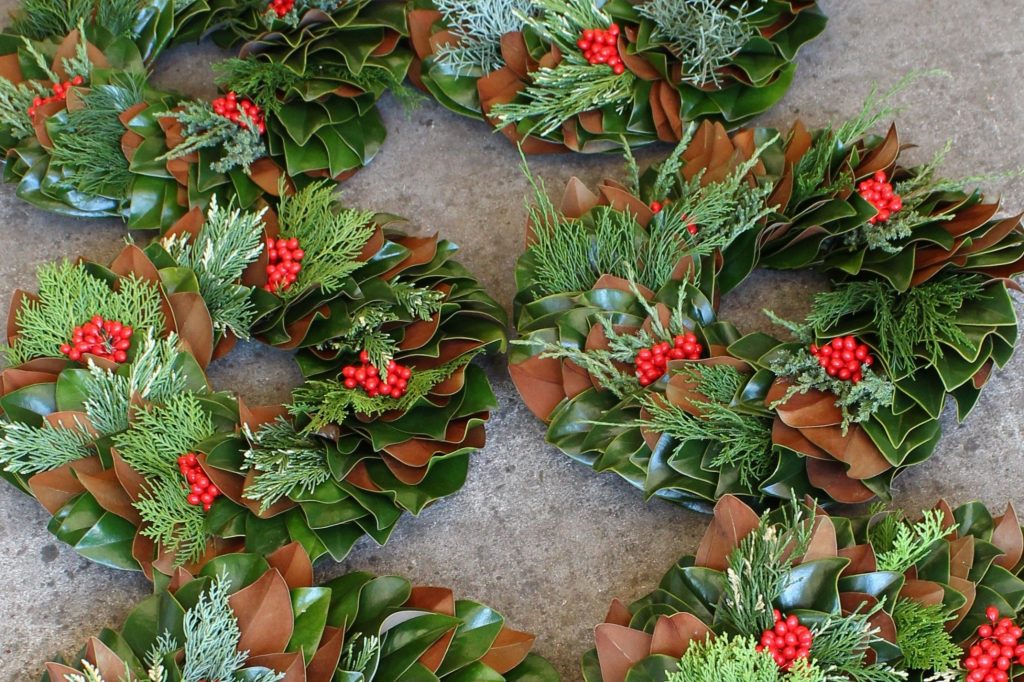 Over 11,500 feet of garlands, made of Magnolia leaves and other assorted greens, were also handcrafted for the Christmas season — if it was one long strand, it would total about two-and-a-half miles long!
This season, we also introduced some new offerings.
He might be a mean one, Mr. Grinch, but this season, we also introduced some brand new offerings, including one of the hottest trends of 2020, Grinch Trees!
Made of fresh, fine Leyland Cypress, these mini "trees" included tinsel and signature curl, accented with one lone ornament on the top, just as Mr. Grinch would have loved. Many compliments were shared by those who were "Grinched" with these little trees back in December.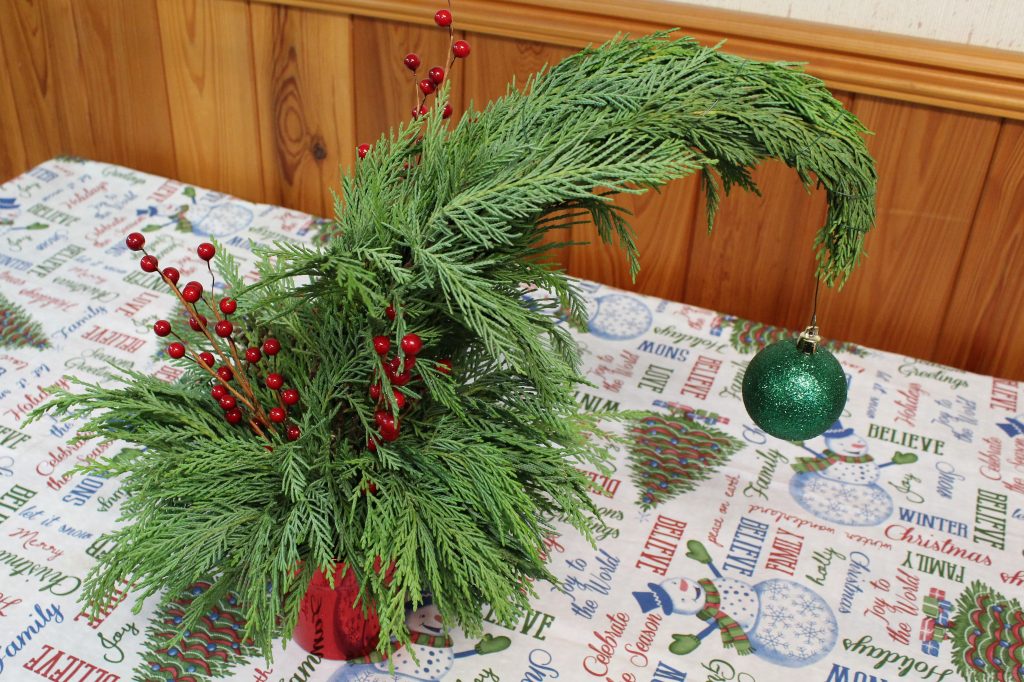 We are so thankful for all of our Albin's family who helped our largest holiday season yet possible. We are so thankful to have many employees and team members, customers, wholesalers and retailers, and many others out there who help to spread the joy or and the word about the best cut foliage around.
Christmas is always around the corner, and it's never too early to start planning for the holiday season! For more information about all of our Christmas products (or if you just want a quick dose of holiday cheer at any time of the year), visit albin-hagstrom.com/christmas.
About Albin Hagstrom & Son —
Since 1928, Albin Hagstrom & Son, Inc. (www.albin-hagstrom.com) has been proud to grow and ship the best cut foliage around to customers across the globe from the "Fern Capital of the World", our hometown of Pierson, Florida.
Our operation offers cut floral greens such as leatherleaf, plumosus and tree fern, fresh hand-tied garlands, holiday wreaths and greens, and pre-selected greens boxes and bouquets for all seasons, serving a variety of wholesale and retail floral operations and enthusiasts.