Perfect for weddings, parties and events, one of the nation's top growers/shippers for floral greenery products is now offering their most popular products online, direct from Florida, just in time for summer fun.
PIERSON, Fla. (May 20, 2021) — Albin Hagstrom & Son, Inc. is excited to announce that their brand-new online store, offering a wide variety of fine bulk greenery, and other products, such as garlands and mixed cases, is now available to the public.
With the launch of the new online store, wholesalers, retailers and special event planners, from large orders intended for resale to orders of small quantities for special events and other occasions – can order greenery and other products direct from Albin Hagstrom & Son.
Products offered online include bulk greenery, mixed greenery cases, garlands and when in season, wreaths and other winter holiday décor.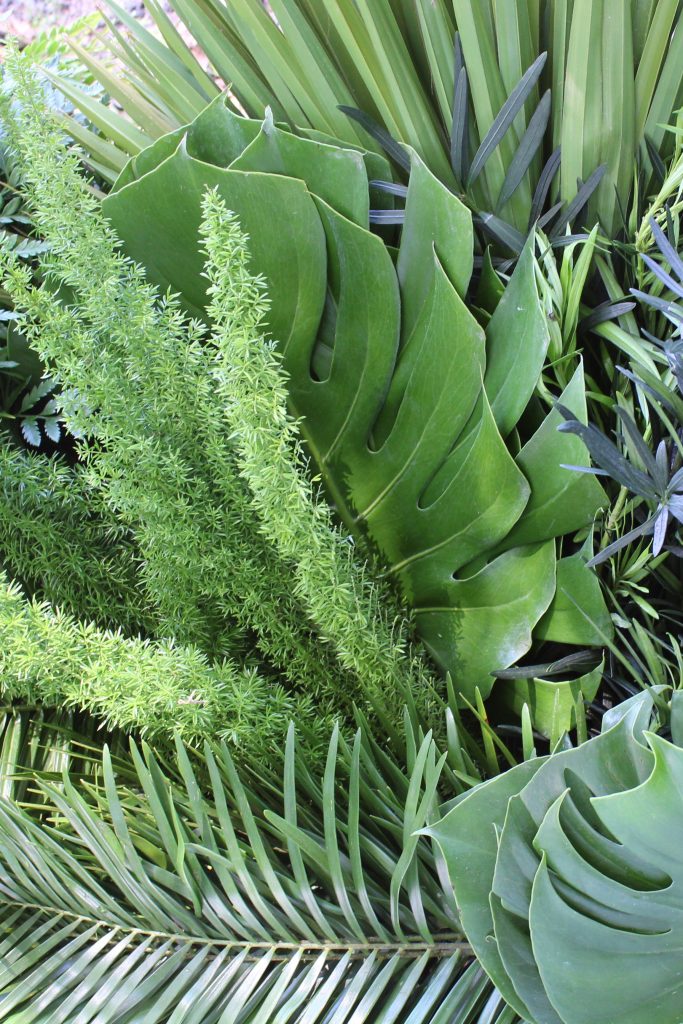 Bulk greenery available online from Albin Hagstrom & Son includes some of the most popular choices used in floral design around the globe, such as Leatherleaf Fern, Pittosporum, Plumosus, Salal, to Eucalyptus and Ruscus, two of the hottest trends of the summer, in addition to nearly 20 other best-selling greens.
Greenery is also offered online from Albin Hagstrom & Son in a wide variety of mixed boxes, with specially-selected pairings of greenery perfect for various seasons and occasions, such as the Bouquet Bliss Box, filled with Eucalyptus and filler greens perfect for wedding bouquets, and the Enchantment Box, filled with greens such as Monstera leaves and Sprengeri, perfect to accent those fun summer nights.
Garlands, another signature product from Albin Hagstrom & Son, are also offered online. Made with fine greenery such as Eucalyptus, Plumosus, Pittosporum and Salal, those looking for a special touch for weddings, parties and other events can order online from sets of popular pre-selected combinations, or create a custom option with up to three separate greens of their choosing.
Also offered during the fall and winter are fine wreaths and other holiday decor from Albin Hagstrom & Son, such as door hangers and centerpieces, that are entirely handcrafted and made with greenery such as Magnolia, Leyland Cypress and Carolina Sapphire that help bring the holidays home with a "Southern Christmas" tradition.
"We are very excited for the introduction of our online store. Amazon, Walmart and others have really changed how we all purchase products and we have to keep up or get left behind," said Erik Hagstrom, General Manager.
Current availability online includes 10 bunch and 20 bunch packs of single greens in bulk, 10 bunch and 20 bunch mixed boxes that contain five different greens each, and assorted and custom garlands in 25 foot increments. Wreaths and other holiday décor will be available starting in early fall.
Exclusively via their website, all online orders receive FREE shipping via FedEx Priority Overnight, to anywhere in the United States, no promo code or minimum needed.
For more information about Albin Hagstrom & Son, visit www.albin-hagstrom.com, and be sure to Like Albin Hagstrom & Son on Facebook, and follow on Twitter and Instagram.
###

About Albin Hagstrom & Son —
Since 1928, Albin Hagstrom & Son, Inc. (www.albin-hagstrom.com) has been proud to grow and ship the best cut foliage around to customers across the globe from the "Fern Capital of the World", our hometown of Pierson, Florida.
Our operation offers cut floral greens such as Leatherleaf, Plumosus and Tree Fern, fresh hand-tied garlands, holiday wreaths and greens, and pre-selected greens boxes and bouquets for all seasons, serving a variety of floral operations and enthusiasts on all levels within the floral industry.